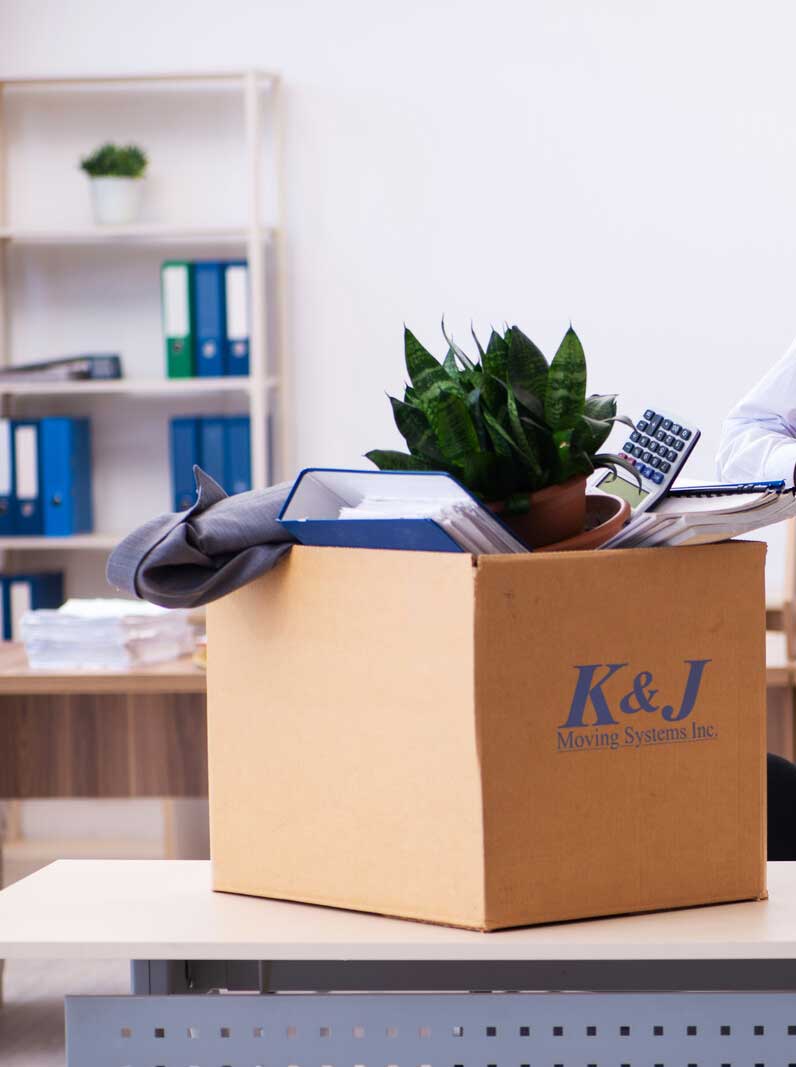 When it Comes to Office Moves, We're All Business
Selecting a moving company is a big decision with important implications for you and your firm. You need a mover who has the expertise and the infrastructure to get you packed, moved, and back to work with the smallest possible impact to your operations, and without damaging your facilities or fragile equipment.
That's where we come in. We will work with you to build a comprehensive move plan based on a thorough understanding of what you want. The key elements of a successful move are experienced people, planning to minimize disruption, flexibility and communication, and property protection.
Get in Touch
(707) 224-8200
kjmoving@live.com
Office Hours
7:30am-4:30pm. M-F
Our Office
6400 Broadway St. (Hwy 29)
American Canyon, CA 94503